DELIVERY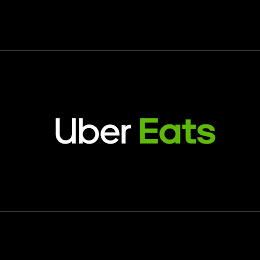 UberEats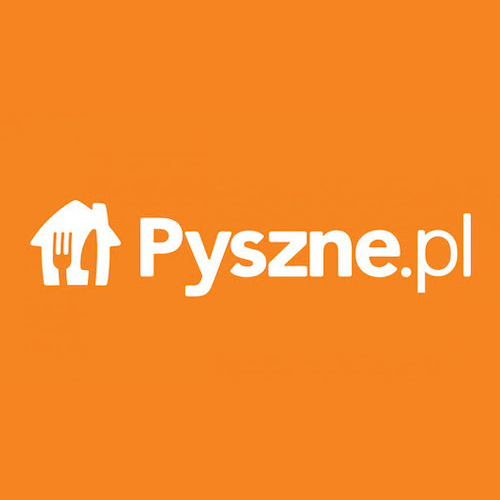 Pyszne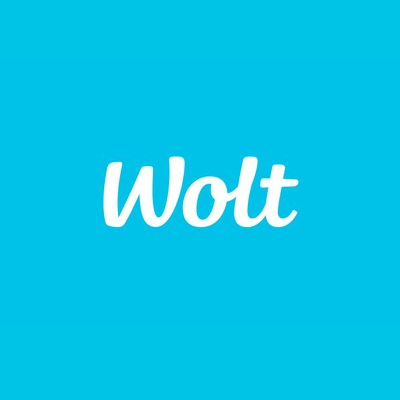 Wolt
MENU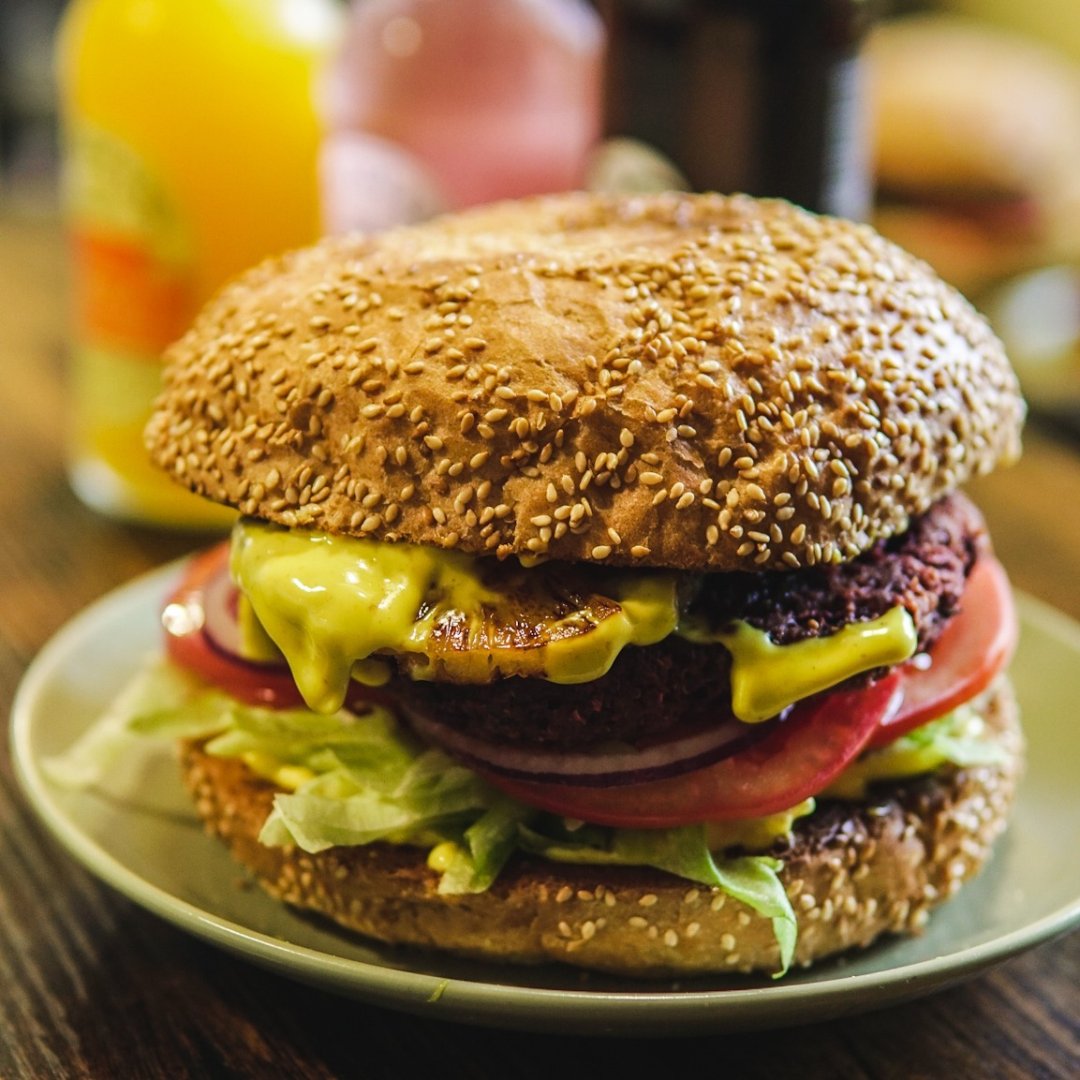 Burgers
33,-
Our specialty. The idea, that inspired us to establish Wavegan
- vegan burgers, that do not allow for compromise betweem taste, quality and size.

Patty, created and perfected by us, is a core of our compositions. It already found many admirers. Protein-rich patty, accompanied by fresh vegetables and aromatic sauce, packed into slightly crunchy bun will make you come back for more.

Taste our compositions, for sure you will find something for yourself!

All burgers are available in gluten-free version* (gluten-free bun +4 PLN).

You can order bun-free version of a burger. It's our original patty, served on a plate, with vegetables, sauce and potato fries or rice. Switching potato fries to sweet potato fries is +3 PLN.
Combo 🍽️
57,- (sweet potato fries +3PLN)
Burger, fries and smoothie or juice.
Wavegan 🍆
Plant-based patty, grilled zucchini and eggplant, date-mustard sauce, arugula, tomato, red onion
Nachos 🌶️
Plant-based patty, nachosy, jalapeno-chipotle sauce, lettuce, tomato, red onion
Cheese 🧀
Plant-based patty, vegan cheese, 1000 island sauce, lamb's lettuce, red onion, pickle, tomato
BBQ ♨️
Plant-based patty, carmelized onion with a hint of balsamic vinegar, BBQ sauce, lettuce, tomato, red onion
Curry-pineapple 🍍
Plant-based patty, grilled pineapple, curry-mango sauce, lettuce, tomato, red onion
*Production takes place in a place where gluten products are processed. We pay high attention to not letting gluten-containing ingredients interact with ingredients used in gluten-free version.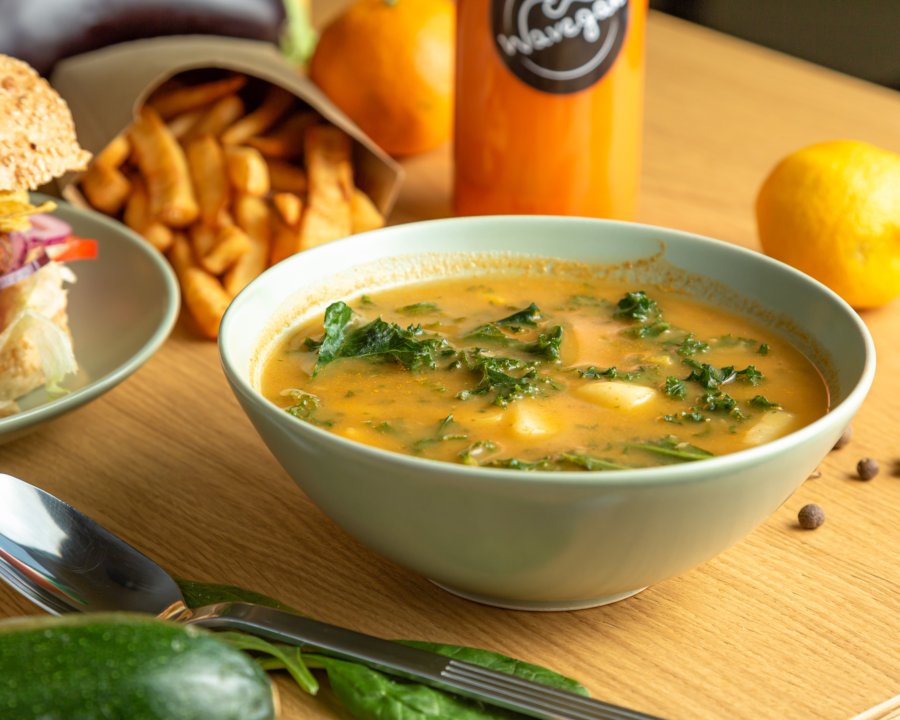 Soups
15,-
In Wavegan you will find filling, hot soups. For preparation we use only high quality ingredients, just like in a family home.
Sweet potato soup
Filling sweet potato and parsnip soup, with addition of coconut milk.
Tomato soup with red lentils and kale
Sour rye soup with smoked tofu (Żurek)
Plant-based version of traditional polish soup.
Lentil soup
filling and warming lentil soup with root vegetables, like carrots, celeriac, parsley and potatos.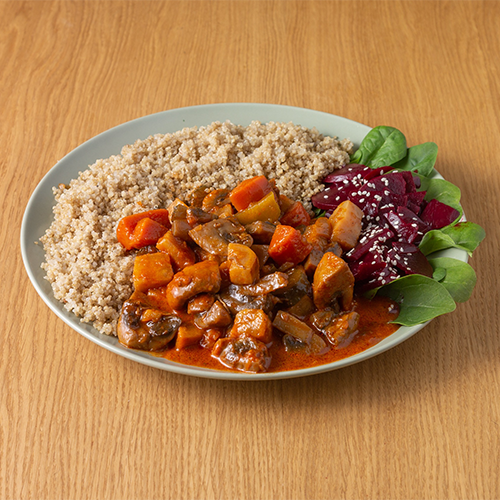 Dishes
28,-
Our dishes, like soups, are prepared from fresh ingredients. We choose spices carefully, so that the taste is balanced. Healthy portion that will satisfy you.
Lebanese goulash
Dish originated in Arabia, made of eggplant, chickpeas, onion and tomatoes. Combination of spices such as coriander, fresh garlic, cumin and cinnamon makes this dish unique. It's slightly spicy with a hint of sweetness. This dish is served with rice.
Tofu tikka masala
red lentil sauce and tomatos with oriental spices, served with rice, inspired by indian and pakistani cuisine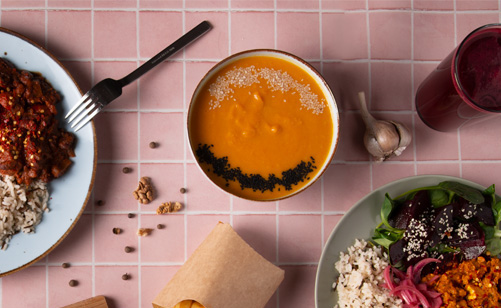 "Wavegan" patty
33,-
Our original, rich in natural ingredients patty served with portobello mushroom sauce, quinoa and salads.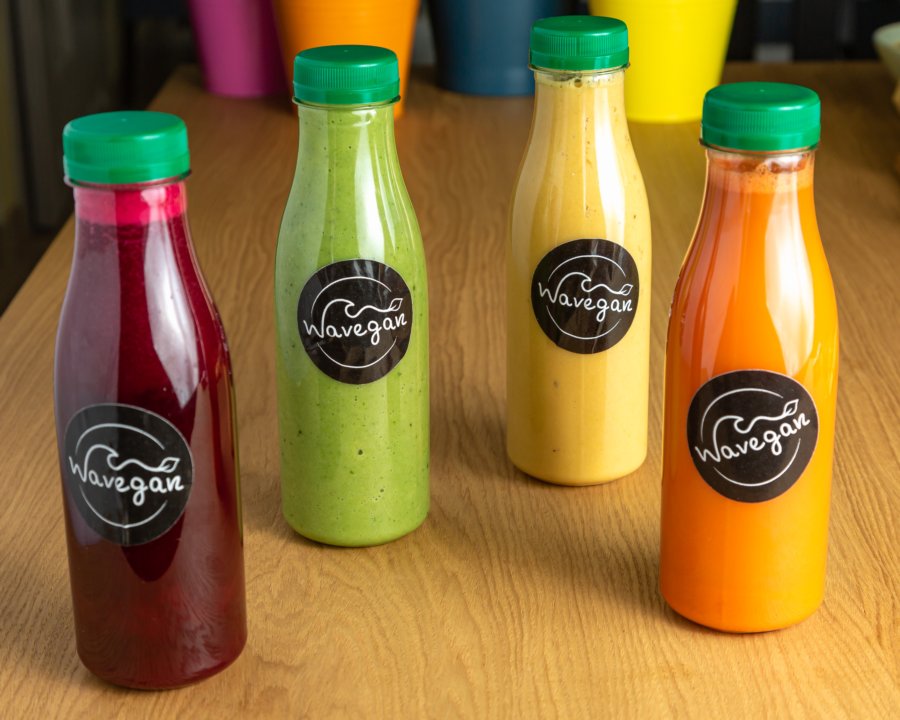 Smoothie (400ml)
18,-
Our smoothies are dense and nutritious. We use natural ingredients, with no addition of sugars, without compromise. Perfect addition to burgers, rich in fiber and antioxidants. We care for plant-based milk not to contain additional sugars and coconut milk not to contain stabilizers.
Chocolate
quinoa, cocoa, banana, cashews, plant-based milk.
Orange-ginger
orange, banana, peach, ginger, coconut milk.
Pineapple-mango
pineapple, mango, banana, orange, plat-based milk.
Green
spinach, orange, apple, pineapple, plant-based milk.
Juice (400ml)
15,-
Freshly pressed after receiving an order, using slow juicer. This way we are sure, that you will drink the freshest juice, with all the nutrients!
Carrot | Apple | Beetroot, pear, apple, ginger and lemon | Grapes, apple, ginger and lemon | Orange | Grapefruit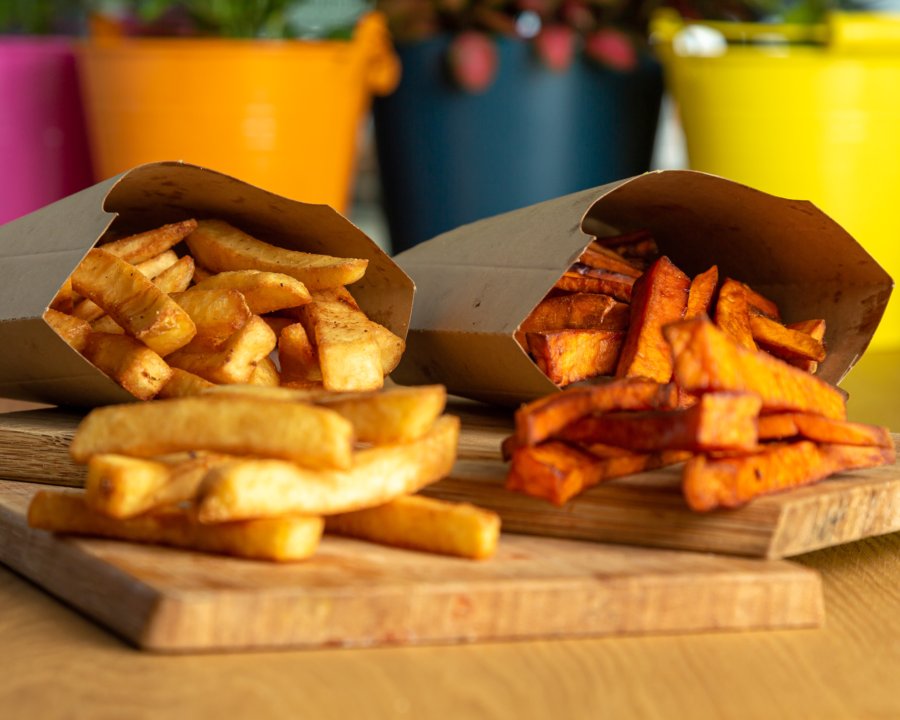 Extras
When eating burgers, you can't miss the extras, thats why we offer fries, both classical and sweet potato ones.